It's not hard to persuade someone that a safari is an incredible experience. But, when it comes to planning where and when to go on safari, and how to spend your time, it can be difficult to know where to begin.
Our safari specialists, having explored extensively and often lived or worked in Africa, will know exactly where to guide you in choosing the right safari for you. We also work with some of the continent's best, most qualified guides, who are eager to share their knowledge of the bush. And, we've done our research when it comes to where to stay — choose from authentic tented camps, luxurious lodges or one-off retreats where you can sleep out beneath the stars.
Speak to an Audley safari specialist

Start planning your tailor-made trip by contacting one of our safari specialists

Why Audley?
Since 2003, we've been helping people turn the safari of their imagination into a reality. And, those same people keep coming back to our specialists for another chance to experience the African bush. So, what makes us stand out? Our safari specialists travel regularly to Africa, renewing their love of the continent and adding to their knowledge. This can range from trying out great new experiences and staying at the lodges and camps we recommend, to niche details such as when and where to see hyena emerging from their den. All this expertise goes into planning your safari, coupled with the highest level of service and a passion for Africa our safari specialists have been kindling for many years.
What goes into making a safari expert?
Wildlife guides, camp managers, conservation volunteers, charity workers, and just general adventurers. These are some of the roles and experiences that have fuelled our safari specialists' passion for Africa before they joined Audley. Some grew up on the continent, others visited once and found they didn't want to leave.
There are many attributes we look for when selecting our safari specialists, but a passion for Africa is top of the list. It's a passion we want to keep burning, and we make sure our safari specialists visit Africa roughly once a year. They test the experiences and accommodation we offer, meet our guides and nurture their expert safari knowledge. It's our way of guaranteeing you get the most up-to-date advice from those who are really in the know.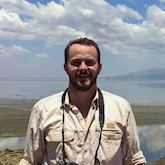 Dickie
Safari specialist
Fresh out of university and itching to explore a continent that had always beckoned to me, I set off for Namibia to train as a guide. Once in Africa, I found I didn't want to leave, and my initial adventure led me to one of Tanzania's wildest national parks where I spent several years guiding. As an Audley specialist, I now get to share my passion and knowledge every day.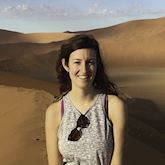 Harriet
Safari specialist
My first experience of Africa was at age ten on a family trip to South Africa and from then on I was hooked. I returned at every chance, one time journeying across Kenya over two months. It was perhaps inevitable that I settled there for a time, managing a camp in Zambia. As a safari specialist, I can continue my infatuation with Africa and help others start theirs.
Get in touch with our specialists to start planning your next trip
Contact us
How we create your safari
Speak to a specialist

Get inspired by the safari ideas on our website and in our brochure. Then speak to us for first-hand expert advice and, if you're ready, start planning your safari in detail.

Plan and refine

Your specialist will carefully design your safari into a detailed itinerary. We'll keep perfecting your itinerary until you're completely happy and ready to book, at which point you pay your deposit.

Help as you prepare

After you've booked, you can call your specialist as and when with any last questions about your safari. We'll go through your itinerary with you four days before you travel.

Staying in touch

Our service continues after you step on the plane. You're in the capable hands of our partners in Africa, and you can speak to us on a special number, manned 24 hours every day.